Shopping Basket
Your Basket is Empty
There was an error with PayPal
Click here to try again
Thank you for your business!
You should receive an order confirmation from Paypal shortly.
Exit Shopping Basket
WFS CONSULTANTS - "THE WE FIND SOLUTIONS NETWORK."
| | |
| --- | --- |
| Posted on 19 June, 2015 at 1:26 | |
Access Car Rentals Network
VEHICLE ACQUISITION RESOURCES.
"Your Freedom to Drive Now."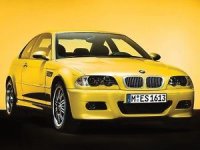 Access Car Rentals Network (ACRN) is your "one stop solution for all your vehicle acquisition needs."
Our Pre-qualified Network of Accredited Service Providers are dedicated to fulfilling ALL of your vehicle acquisition and financing services needs. 
SERVICES PROVIDED.
-          Alternative Vehicle Financing Solutions. Bad Credit OK!
-          Car Title Loans. Unlock the Cash in your Car.
-          Automobile Leasing and Rent to Buy Options.
-           
-          Automobile Insurance Services. High Risk OK!
-          Automobile Legal Services. Consult the Traffic Tickets Experts!
-          Vehicle Import/Export Services. We will find you the Best Deal!
-          Vehicle Car Care and Conditioning Services. Auto Detailing and much more!
Join WFS Consultants Preferred Members to Pre-qualify Today. * Certain conditions apply.
ACCESS YOUR VEHICLE ACQUISITION REQUIREMENTS NOW.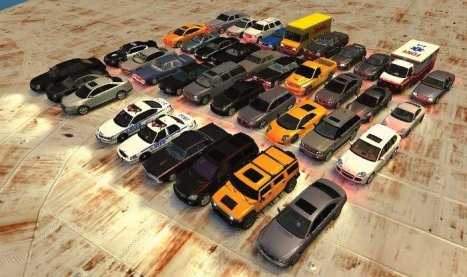 SUBMIT YOUR REQUEST FOR ASSISTANCE TODAY.

 


Customer Service: 1 905 233 2322. 

Text:                   1 289 892 3782.

Toll Free:            1 866 927 4441. Ext. #1.










Disclaimer




WFS Consultants information and content is exclusively its Preferred Members and not meant to be a recommendation or an offer to buy or sell any security, products or services. 

WFS Consultants are not brokers, dealers or registered investment advisers and do not intend or attempt to influence the purchase or sale of any security, products or services.




WFS Consultants recommend that investors desiring to trade in securities do so cautiously and with the help of a personal financial advisor. We provide no responsibility for any loss caused by the material of any Participation Opportunity submitted by our clients.

WFS Consultants is not a banking institution or lender. 




We specialize in bringing Investors, Business Resource Partners and  Service Providers with  Entrepreneurs, and the consuming public  who require their services,  according to the information that you provide in the "WFS PREFERRED MEMBERS SUBSCRIPTION APPLICATION and Request for Assistance."

 

WFS PREFERRED MEMBERS SUBSCRIPTION APPLICATION.

REQUEST FOR ASSISTANCE. (ACRN)

 

Please complete the information below.

 


Name______________________________ D.O.B._______________________

 


SSN/SIN (Optional) ________________

 


Address_______________________ City_______________ State/Prov.________

Zip/P.Code______________

Home Tel.__ ________________ Work Tel._ _________________

Fax Tel.__________________ Other Tel. (specify) __________________

Email Address: _________________ Website: ____________________________

Drivers License: _____________________________________________________

I am [ ] unemployed { } self-employed [ ] employed [ ] retired

Employer__ _____________________________________________

Address_________________________________________________

How long there? ______________ Years ______________ months.

My residence is [  ] owned [ ] rented

I have been at my present address for___ years ____months.

I am [ ] single [ ] married [ ] separated [ ] divorced [ ] widowed




Access Car Rentals Network Division:

[ ] Yes, I wish to pre-qualify for WFS Preferred Membership:

1.      [ ] One year: $199.00.

2.      [ ] Single use: $40.00.




SERVICES REQUIRED:

___Alternative Vehicle Financing Solutions. Bad Credit OK!

___Car Title Loans.

___Automobile Leasing and Rent to Buy.

___Secured Credit Card Program. Rebuild your Credit Now!

___Prepay and Drive Away Auto Rentals. No Credit Card Required.

___Automobile Insurance Services. High Risk OK!

___Automobile Legal Services. Consult the Traffic Tickets Experts.

___Vehicle Import/Export Services. We will find you the Best Deal!

___Vehicle Car Care and Conditioning Services.




Participation Division Windows of Opportunity:

Funds available for Participation $__________________ (US/CDN)

Specific Participation Interest: ________________________________________________




FUNDING REQUESTS DIVISION: (Borrowers)

[ ] Yes, I wish to submit my Funding Request to WFS Consultants Funding /Resource Partners.

Funding Request: $________________Purpose:______________________________ _____________________________________________________________________

Executive Summary Attached: (Y/N) ________




REFERRAL INCOME DIVISION. (Referrals Compensated.)

[  ] Yes, I am interested in the Referral Marketing Program:




DATE_________________




 SIGNATURE_____________________

 








Referred by:  _____________________________ RC #__________________

Date: ___________________

 


OFFICE USE ONLY:




RC#____________________PROCESSED__________________________

PREQUALIFIED___________REFERRED TO______________________

REJECTED_______________FILE CLOSED________________________

 





Categories: Auto Direct Referral Network.Vehicle Acquisition Consultants., Business, Funding, Participation, Prepay and Drive Away. No Credit Card Required Car Rentals.

0

/